The 2004 iGeo - Gdynia, Poland
"Gdynia port, Poland"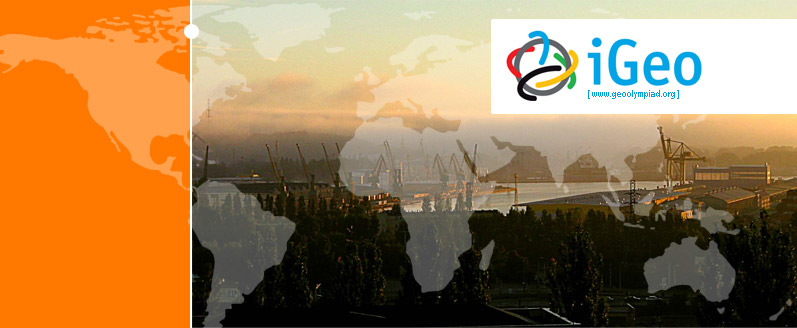 Sixteen countries participated in the 5th International Geography Olympiad (IGEO). The 5th edition of the IGEO was held in Gdynia, Poland from August 5 – 10, 2004. It was a great success. The IGEO competition offered national teams an excellent opportunity to test their geographical knowledge, understanding and skills, to meet young people from all over the world with an interest in geography and to visit an interesting part of Poland. A geography fieldwork was an important part of the 5th International Geography Olympiad. Other elements were a multimedia test and a written test. After the successful International Geography Olympiads in The Netherlands (1996), Portugal (1998), South Korea (2000) and South Africa (2002), Wieslaw Kosokowski and his staff organised the 5th International Geography Competition in Gdansk, Poland.
The sixteen participating countries were:
Belgium, Latvia, Finland, Russia, Romania, Germany, The Netherlands, Czech Republic, Slovenia, South Africa, Lithuania, Estonia, Taiwan, Bulgaria, Poland, Slovakia
Download the:
Fieldwork Test